My Approach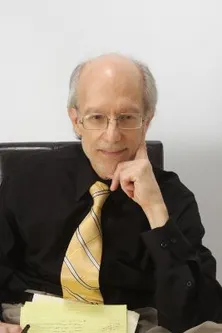 My therapeutic approach is broadly based in "cognitive-behavior therapy." I focus on practical strategies to alleviate problems and achieve personal and professional growth. I want you–my client–to experience results as soon as possible. My coaching approach is equally practical, and I blend my skills as a psychologist with the personal and professional training I have had from many seminars and personal growth courses.
I stress active participation in our sessions, and emphasize that most progress will be made between sessions resulting from your use of interpersonal and solution-focused strategies.
Basically, everything I do is with your best interest in mind, with a laser focus on positive results, and with special interest in sincere and respectful collaboration. My ultimate goal is to have you leave feeling much better, and very pleased with having achieved practical solutions along with a strong sense of personal growth.
A Note For Clients and Visitors
The VibrantMentalHealth website will offer a variety of information, advice, and resources. I intend to make this website a valuable source of direction and inspiration that a visitor will feel he or she can almost not do without. I want to make this site a part of what I love to do—to help people feel much better, overcome roadblocks to growth, and achieve things they have previously thought almost impossible or haven't even imagined.
The site will include articles and newsletter information written by me, inspirational quotes, recommended people and resources, and links to other sites that offer what I believe to be high quality products and services.
Thanks for your patience while I continue to build my site. I am confident you will find it quite valuable.
Wishing you the best,
Dr. Bilicki